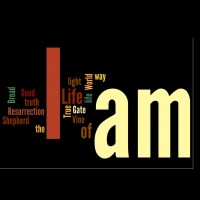 I AM the Light of the World
February 19, 2013
Light is the first thing God called into existence at creation. Light is frequently associated with God and God's power. Light is also associated with its primary earthly source, fire. To that, light is both essential for living while carrying the power to completely destroy life. It can be an all-consuming and violent force. In its greatest intensity—light in the form of the sun—is so intense that one cannot even look upon it without pain and physical harm. Yet, without the intense light of the sun, everyone knows the cold darkness and death that would penetrate the land. Finally, within many streams of religious and secular thought, light is associated with wisdom and knowledge. Generally, it is believed that one's ability to obtain wisdom and knowledge is, in and of itself, a gift from God given to the individual. Literally a spark of divine light placed within the person—hence the word, "enlightenment." Regardless of how we see it, light was truly understood as from the realm of the divine.
When Jesus said in John's Gospel that he was the Light of the World, he was doing more than just giving himself a new moniker. Jesus was making a radical proclamation regarding his true identity and the role his life would play in the salvation of humanity. Behind the statement are some powerful words of inspiration and transformation.
This Thursday, plan on being a part of the second in the "I AM" Lenten Series as we explore Jesus claim to be the Light of the World! Study begins at 5:30 on Thursday!
Back