Black River Center for Learning
First Christian is in full partnership and support of the continued ministry and mission of the Black River Center for Learning, a retreat and conference center located approximately 15 miles south of town along the banks of the beautiful Black River. The Center offers complete retreat and conference facilities for groups large and small at affordable rates. Our close proximity to the Center, along with the church's long-standing connections to the grounds makes this vital mission central to the heart and soul of the congregation. Our children and youth have attended church camps for generations and as adults we continue to attend special retreats, worship services, and gatherings. The center is also the primary site for the local conference of the Walk to Emmaus where many of First Christian's members have had their walks
Black River Center for Learning, a publicly-funded 501(c)3 non-profit organization, is a retreat and conference center serving New Mexico and Texas. The Center provides year-round facilities for individuals and groups and is flexible for a wide variety of indoor or outdoor programming. Located conveniently near Carlsbad Caverns and two major highways, Black River is in a beautiful natural setting with towering cottonwoods around the river and Castle Springs Creek which flow through the Center. The riverside provides a stark contrast to desert vegetation on surrounding hills.
This historically rich area attracted Native Americans, Spanish or Mexican and Anglo travelers to share in the waters of the river. The prehistoric Jordana Mogollon and later Apache tribes established home sites here. Prior to the 1950's, Black River Village included public buildings and a tourist resort along the main road to the caverns and El Paso. When a new highway was built further west, the tourism aspects declined and the area was converted to its present mission.
Black River hosts Specials Services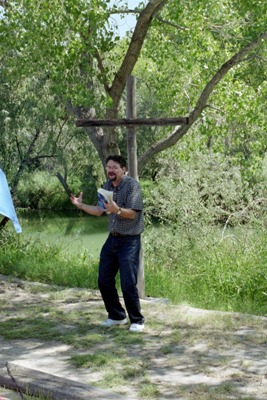 Family Reunions
and Church Camp to name a few...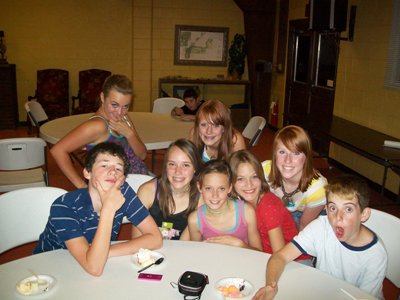 For more information check out the Blackriver website:
www.brcl.org
or contact them: