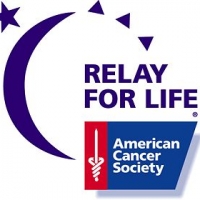 Relay Success and Triumph
June 1, 2014
Let's face it, we are a little church. Unlike some of the other "First" churches in Carlsbad, we cannot boast several hundred active members, we do not have the deep pockets of some of the millionaires that live and work around this community, we may not have the luxury of a multi-pastor staff or a multi-million family life center.
Yet, First Christian mad a showing at the 2014 Relay For Life that outshined every other congregation in Carlsbad.
Final tallies are still coming in, but we have over $1300 raised from our little congregation alone!
Additionally, the members of our fabulous church turned out in large numbers. Some came and walked, some enjoyed the fellowship, some helped out in the campsite, some blanketed the event with prayer, some gave money, some gave talents, some supported with set up chores, some supported with clean up chores, and some braved the dust to stay all night. All of us, however, gave a small part of ourselves for the shared mission of making a positive difference in stopping cancer.
Yet, our participation in Relay for Life is demonstrates far more than just the ability to raise large sums of money and support great causes. It is tangible evidence of our incredible capacity to come together in community as Christians and Disciples of Christ.
As Christians, our call is to bring wholeness to our broken and fragmented world. Relay For Life is but one example of how we can do that. For one day, churches, organization, businesses, and individuals all around Carlsbad were able to come together for the shared cause of eradicating cancer. Even though we all maintained our individual camp sites, we still shared in the community process of working, walking, and even praying together as one. It is a wonderful reality that our church led the way among the church participation in this annual event, as we have for several years.
Relay means something else; something very inspirational and meaningful. In simple terms, it means that we really can do it! We can be just a viable, just as meaningful, and just as powerful as all those big churches.

We do make a difference!
More importantly,
Through First Christian Church
God makes the difference.

Our job is to keep working in God to be the difference
God wants for our community.

Thanks First Christian Church for heeding God's Word!

Back