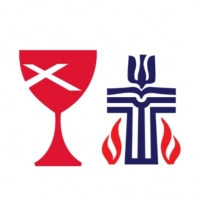 Shared Lenten Ministry and Mission
February 4, 2016
First Christian Church and First Presbyterian Church Combining For Mission Experiment

In a world where the role of the church is rapidly changing, two vital Carlsbad congregations are experimenting with genuine unity. Beginning on Ash Wednesday and continuing through Easter Sunday, the First Christian Church (Disciples of Christ) and the First Presbyterian Church will join together as one mission-focused congregation.

"This is an exciting time of trying out new models of mission and ministry for both of our congregations," said the Rev. Dr. Steven Voris, Pastor of First Presbyterian. "We each bring critical strengths in Christian ministry together under one roof empowering us to serve Christ in mission far better than either of us could have done individually."
The two congregations will be meeting at First Presbyterian Church according to Rev. David Wilson Rogers, Pastor of the First Christian Church. "In worship, mission, ministry, and Christian education, we will be functioning as one church for the seven weeks of this experiment. Legally we will remain two separate congregations for now, but the possibility of a permanent merger or federation will be discussed after Easter." Rogers says that for now the two congregations just want to get to know each other and see if they like being together.
Both pastors say that the vast majority of their church members are very excited about the time they will spend together. "We have been meeting in transition teams and prayerfully coordinating the shared time with lots of grace and hope," Voris said. He relates that there are some subtle differences in doctrine and church practice, but also shared that the things we have in common far outweigh the minor differences. "It is exciting to see two vital churches coming together in the name of Christ!"
"Our biggest challenge," Rogers says is leaving their building. "Church is not about buildings, but we are attached to the place where we have all come to know Christ in such powerful ways. It can be sad but the people at First Presbyterian have been so humble, gracious, and accommodating I know the time will work wonderfully for us all."
During this time of mission focused ministry together, the congregation will emphasize missions to homeless and victims of domestic violence. The pastors are working directly with both Carlsbad Transitional Housing and Carlsbad Battered Family Shelter to facilitate greater mission and ministry in these areas. Additionally, the First Presbyterian building will be the emergency overnight shelter for homeless through the entire month of February and both congregations will participate in the mission.
Service times for the shared worship will be 10:30 on Sunday mornings beginning February 14, 2016. There will also be a special kick-off worship and fellowship meal on Wednesday, February 10 beginning at noon and again at 5:30 that evening with a light meal and Ash Wednesday worship. Throughout the time together, Bible Study will meet on Wednesday evenings at 5:30 with a meal and Sunday mornings at 9:00. Everyone is welcome to share in this mission and ministry of Christian unity.
The Desert Springs Unitarian Community continues to meet in the First Presbyterian Chapel at 4:00 on Sunday Afternoons.
Back