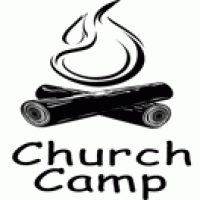 Summer Camp for 2013 -- All Things New
April 2, 2013
It's time to start thinking about summer camps, and the Tres Rios Area has some great new experiences for our campers. (Packets for campers are on their way to parents and children.)
The New Beginnings Camp is now for children who have completed 1st– 3rd grades and an adult companion. Companions can be a parent, grandparent, aunt, uncle, or a special adult friend from church. The date for New Beginnings Camp is June 9-12, 2013, and will be held at the Black River Center. The theme for this camp is All Things New. Directors are Margaret Hime ( Albuquerque) and Rev. Jim Smith (Ruidoso).
Another first-time offering is a Tri-Area ( TRA, Hi-Plains & Central Areas) Chi Rho Camp. This exciting new adventure is July 1-5, 2013, at Ceta Glen Camp near Canyon, TX. This camp is for youth who have completed 6th, 7th, or 8th grade. The theme is also All Things New. This event is being planned by a Tri-Area Committee.
The fabulous TRA High School Conference will be June 9-14, 2013, at the Black River Center. This event is for youth who have completed 9th– 12th grades. CYF'ers will continue their yearly theme of Justice League, focusing on Micha 6:8. Directors are Jason & Heather Conner ( Albuquerque).
TRA Junior Camp, for children who have completed 3rd, 4th, or 5th grade, will be June 23-27, 2013, at the Black River Center. This camp is also using the All Things New theme. The director is Rev. Leslie Dalstra (El Paso).
Another Tri-Area Camp is our "Created to be Me" Camp for youth who have completed 8th grade. The date for this camp is July 21-27, 2013, at Brownwood Christian Retreat Center. A Tri-Area Committee is planning this event.
The Early Bird deadline is to be postmarked by May 1, 2013, so please have all of your completed forms turned into the Church office by April 15, to allow for processing time.
Please complete every section of the form and be sure to include shot records and a copy of the child's medical insurance card. Forms should be signed by the child and a parent.
The Church pays 1/3 of the camp fees for active children and allows campers to fund-raise an additional 1/3. Full participation in the fundraisers is required. Kim Rogers and Terri Judah will coordinate fundraising efforts.
Back