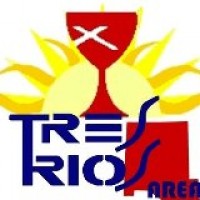 TRES RIOS AREA ASSEMBLY 2013
April 2, 2013
The annual Tres Rios Area Christian Church Area Assembly will be April 19-20 at First Christian Church of El Paso, Texas. Registration begins at , Friday, April 19, at the church, 901 Arizona Ave., El Paso. We will eat dinner together at in Carroll Hall (the kitchen/meeting area at the west end of the church building) and then, at , we will worship together in the sanctuary. Following worship, there will be time for face-to-face conversation and catching up over coffee and dessert. Registration fee is $15 each, which includes dinner on Friday.
On Saturday, April 20, we will reconvene in Carroll Hall at 8;30 am for a continental breakfast. Our Tres Rios Area business meeting will begin at and will include electing 2013-14 TRA directors and officers; a report from Charlotte Hoppe, TRA Minister; a financial report; and a conversation about the Tri-Area Covenant currently being developed among Tres Rios Area, High Plains Area and Central Area of the Christian Church of the Southwest Region.
A keynote address will be presented by Sami DiPasquale, Executive Director of Ciudad Nueva, a Christian outreach program for at-risk children in El Paso, and a director on the national board of Christian Community Development Association (CCDA). Sami will speak about effective outreach and community building in low income neighborhoods in the U.S. For more information about CCDA, visit their website at www.ccda.org.
The Area Assembly adjourns at on Saturday, with a special invitation to stay another evening and enjoy coffee, beans, and rice, a fundraiser for beans and rice for the food insecure in El Paso and northern Mexico. Special guest performer for Coffee, Beans, and Rice on Saturday night is Jimmy Stevens, a founding member of the nationally known and locally loved band, Springfire. Join us for a bottomless cup of coffee (or tea), dessert, and a gifted musician's performance.
Back